This green warehouse-style storage display stand. Use the style of warehouse racking to display customers' heavier products, and spray the theme color of the customer's brand to make it easier for customers to remember the brand.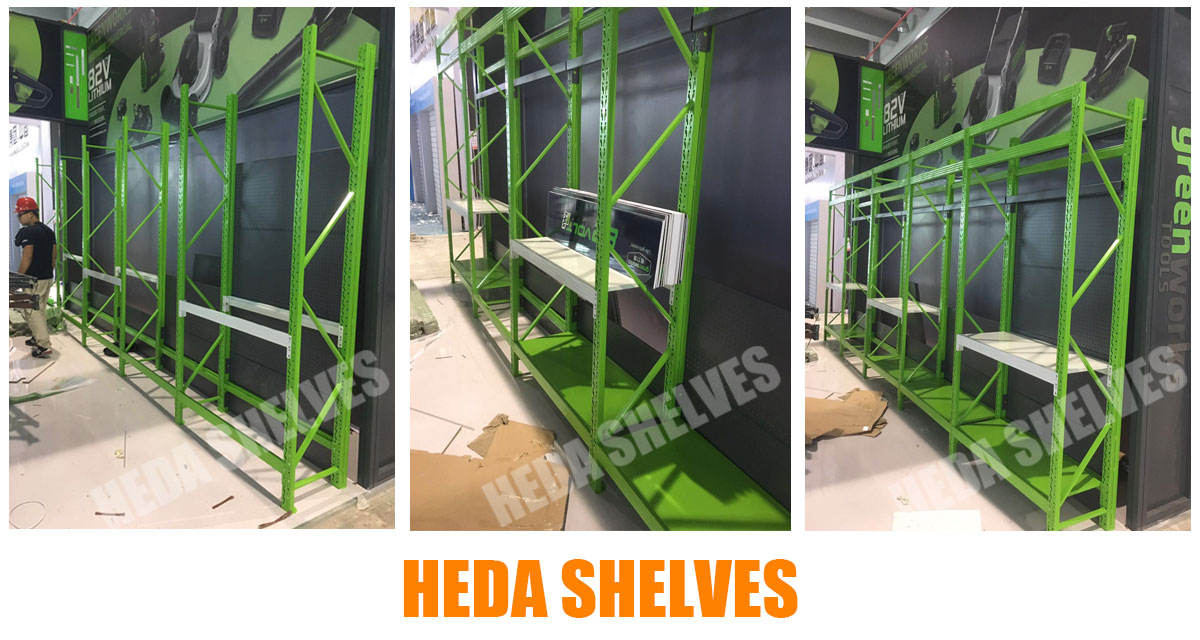 The grid back panel is requested by the customer, such a design can be more suitable for displaying the customer's products, and can also be better matched with accessories (such as hooks).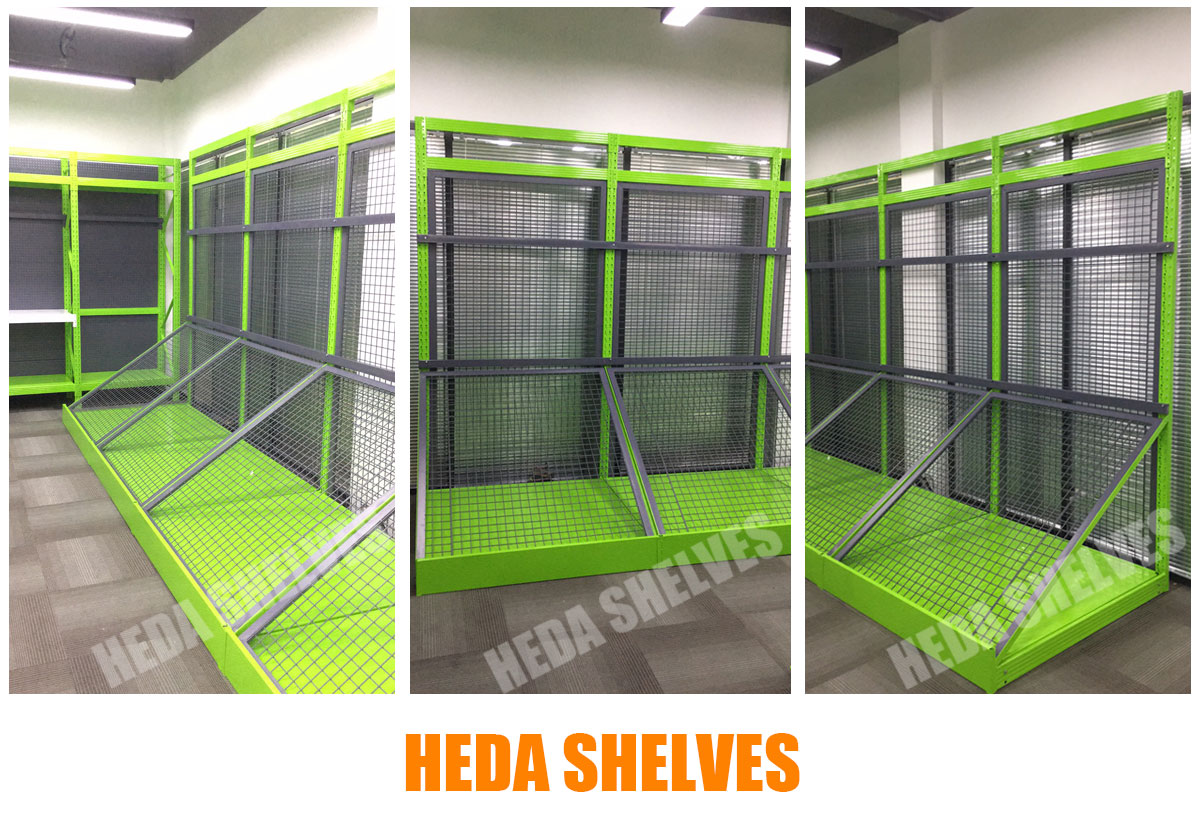 For more than 20 years, Heda Shelves has been committed to the design, research and development, production of warehouse racking, supermarket shelves and tool display shelves, and provides one-stop procurement of supporting equipment facilities.