This new three-columns design of heavy-duty pallet racks is suitable for warehouse storage that has a large demand for carrying and requires depth.
The advantage is that there are more three-columns to bear the weight of the goods together, the effect is more stable, and the load is larger.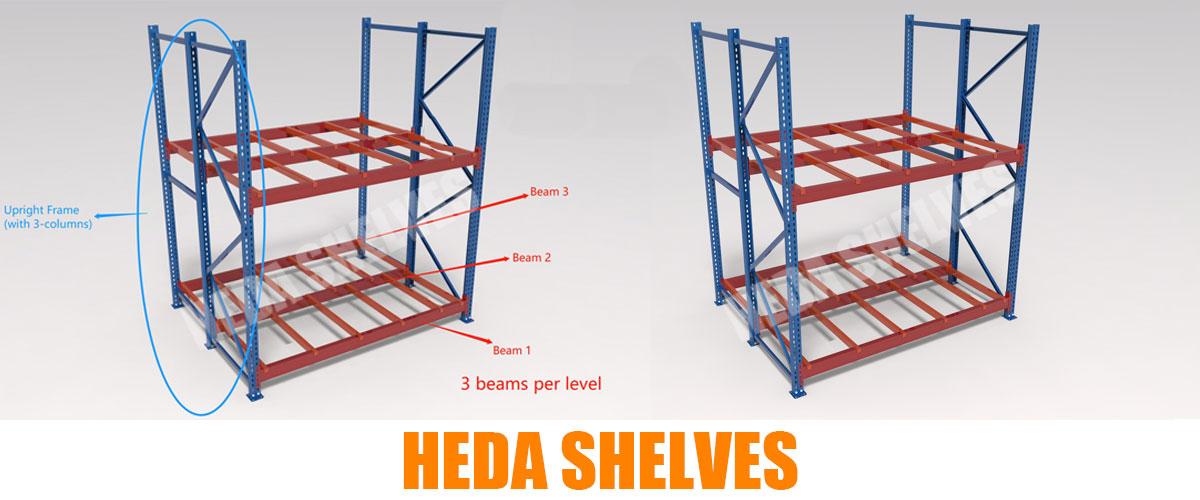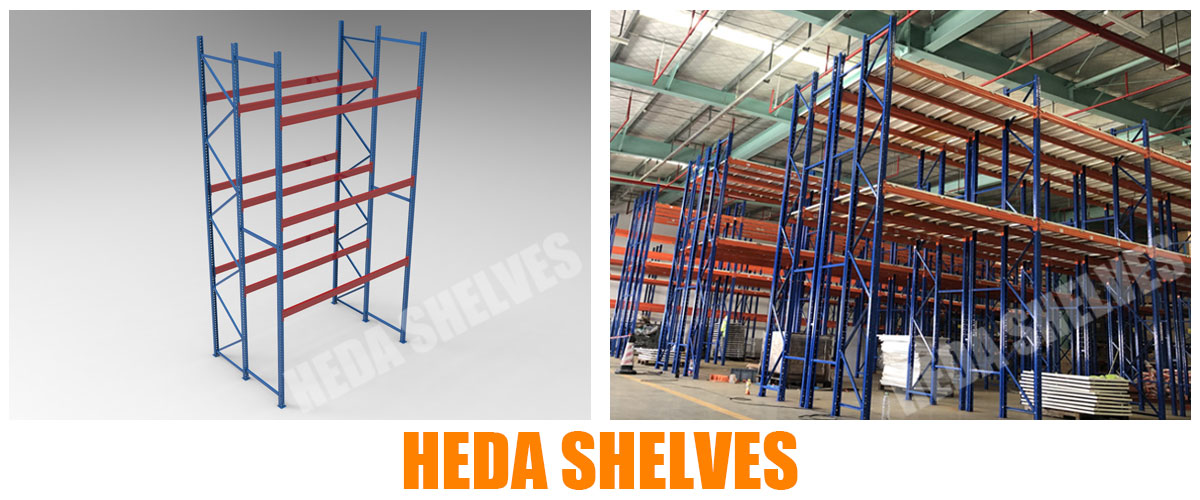 Heda Shelves is a racking & shelving manufacturer with 20+ years of experience. We produce and design pallet racks, heavy-duty pallet racks, Industrial pallet racks, mezzanine racking systems, cantilever racking systems, Drive-in racking system, etc. for warehouse storage.