Are you looking for a reliable and robust racking solution for your industrial or warehouse storage needs? Having the right solution in place is essential for efficient storage, organization, safety, and accessibility. You'll need something secure that can hold your valuable equipment and materials safely, as well as withstand daily use without issue. That's why it is important to understand the different types of rack solutions available before making a purchase decision – so you can be sure of choosing the right one for your particular needs. In this blog post we discuss why investing in quality racking solutions makes such sense – both now and in the long term!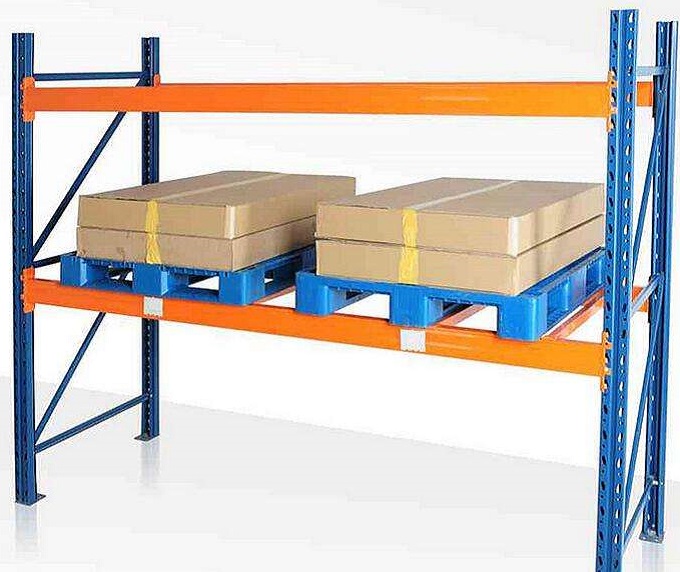 The Role of Racking Systems in Enhancing Your Storage Capacity
Are you struggling to make the most out of your warehouse storage space? Racking systems may be the solution you've been looking for. These systems provide organized vertical storage, freeing up valuable floor space and giving you the ability to store more inventory in the same area. Plus, with the ease of accessibility and streamlined organization, your team can quickly and efficiently locate items when needed. Investing in a quality racking system can enhance your storage capacity and ultimately improve your bottom line. Don't let cluttered shelves and disorganization hinder your business's productivity, consider implementing a racking system today.
Showcasing Diverse Range of Industrial and Warehouse Storage Racking Designs
Industrial and warehouse storage racking designs come in various shapes and sizes, and each design offers a unique benefit. As businesses grow and evolve, they may require different storage solutions to accommodate their products and materials. That's where heda shelves - a reputable supplier of warehouse storage racking designs - step in. We provide a diverse range of racking solutions explicitly tailored to meet the unique needs of different businesses. From heavy-duty to light-duty shelving units, Heda Shelves has it all. Whether you're looking for boltless, cantilever, or pallet racking, our team of experts will guide you through every step of the way to ensure that you get a solution that aligns with your needs. With Heda Shelves' superior quality and commitment to providing bespoke service, you can trust that your materials will be stored correctly and efficiently.
Tips for Choosing the Right Racking System for Your Warehouse
Choosing the right racking system for your warehouse is vital to ensure that your operation runs smoothly and efficiently. With so many options available, it can be overwhelming to decide on the best one for your needs. However, by considering factors such as the type of products you handle, your inventory levels, and the layout of your warehouse, you can make an informed decision. It's also crucial to work with a supplier or manufacturer that can provide you with quality products and professional advice. Ultimately, investing in the right racking system can have a significant impact on your business's productivity, safety, and bottom line. So take the time to research and evaluate your options carefully before making a decision.
The importance of racking systems in a warehouse is undeniable, but it is important to choose the best one that meets your preferences and needs. With an array of different designs available, the process can be rather daunting. Fortunately, this blog post has provided you with an overview of the diverse range of industrial and warehouse storage racking designs in order to ensure your purchase is beneficial for you or your industry. Tips ranging from price to quality are also included here as countless varieties of these units can easily overwhelm - but finding the right one makes all the difference. When considering which design would be most beneficial for you and your business, always be sure to keep cost and safety as priority factors above all else. It's essential that any installation method will adhere to regulations enforced within your area and not compromise on quality in lieu of affordability. Heda shelves, we have been helping businesses boost their storage capacity for decades. Get in touch with us today to discover how our services can help transform your business operations for better efficiency and convenience!